Have you ever lived through the experience of a home remodel, and wished you could be anywhere but there, away from the mess and the stress of it all? Then a Renovation Vacation may be your best vacation yet! It does take some planning and we have some tips to success to share with you.
Before You Book Your Vacation
It may seem a little nerve wracking to be away while your renovation is happening and certainly for those of us who prefer to be hands-on! You can always vacation closer to home and our beautiful Central Coast just happens to be a vacation destination. If the need arises for you to make or view changes while you're away, there's always FaceTime and SKYPE too.
Before you book your vacation, your first step will be gathering your team of professionals. Depending on the scope of the remodel, kitchens and baths are the number one reason for a getaway, you'll want to choose from local, reputable and recommended contractors, designers and a project coordinator that will work happily together and give you a realistic schedule of events. Once this first step is complete and you've created your timeline, get ready to book your travels... notice, the operative phrase "get ready", and we're not quite ready yet!
Dive On In
Order Your Materials/Products
Whether your renovation is simpler as far as products go, possibly a flooring tear-out and replacement or having window coverings installed, you'll want to ensure that your new products are ready to go and on-site in a timely fashion. That's why we cannot express enough to order all your products at this phase! Dreaming of sandy beaches, okay we get it! Just remember product back orders happen and with a successful Renovation Vacation the Renovation plan comes first!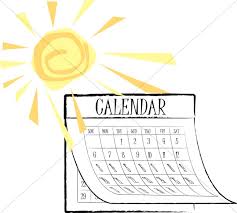 lo-gis-tics (noun) The detailed coordination of a complex operation involving many people, facilities, or supplies
At Knight's Carpets and Interiors "Logistics" is a word that we use frequently, mostly in our commercial undertakings, nevertheless, this is a definite keyword for your Renovation Vacation - logistically speaking! Grab your team, your calendar and create a timeline of events with contractor availability, installer availability, the material/product eta's. This will set you in motion as to the best possible dates that you'll want to vacate.
You're Ready To Book It!
The Best Thing About A Renovation Vacation Is The Welcome Home Souvenir
Project Coordination & Management
Owners: Sheryl and Gordon Knight
One of the services we are very excited to offer to our clients is Project Coordination and Management. We realize handing over the keys to your home while your away requires trust for all parties involved - us too! For this very reason our contractor and designer base are licensed, bonded, members of our community who we know and have worked closely with over the years.
Bringing a dream team together to fully represent our client's needs we are committed to exceeding expectations from conception to completion. No job is too small, and you certainly don't have to be on vacation, we just thought you'd want to be!
How does it all come together? Let's talk!
contact us for a complimentary consult today.
Want To Operate Your Shades While Your Away? We've got you covered!