How To Design Your Best Year Ever?
At Knight's we are not the trend-setting influencers. We rely on what we see: What our clients are shopping for, what products our local designers are working with, and what is new, newer and newest from our vendors.
Natural, Neutral, and full of Texture is our theme for 2018!
When you surround yourself with all that you love, staying true to yourself, you're always in fashion.
Whenever Possible, Start With The Floors
Hardwood and wood-look flooring still reign supreme for the number one choice in flooring. We are seeing that our clients are wanting to lighten things up with lighter stain choices and organic character rich in natural textures and carrying throughout the home.
Why start with the floors? The floors are the largest surface in the home giving them the number one priority for making a big impact.
For The Love Of Carpet! We cannot talk about 'starting with your floors' without the beauty of carpeting. Whether you're choosing a wall-to-wall installation, making a stunning statement on your stairway, or complementing your hardwoods and defining interior spaces with area rugs - Carpets are here to stay.
Our Decorator's Top Picks
From our camera- shy Michael Fletcher. . .
Living large with Large-Format tiles in natural stone looks and concrete-like porcelains are suitable for
residential and commercial spaces. High sheen contrasts with the beauty of rustic-refinement.
The continuous flow is outstanding with 59" x 118" tiles.
Patterns in tile are still so popular they drive us to new heights in design concept. Stunning geometric patterns for the backsplash, but what we all consider to be a backsplash is changing its location taking over not just the splash but continuing to the ceiling. That shows us all just how much we are loving the new shape of tile.
Cork and metallic dance together for an incomparable texture that will have you staring at your walls in awe. This unique design is brought to us by Candice Olson design for York Wallcoverings.
Our Favorite Walls Have Lots Of Windows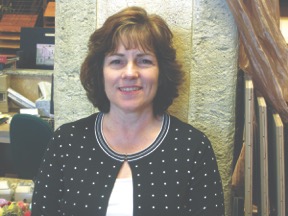 "What I'm most excited about for 2018 is the motorization of window coverings. The ease of access, the affordability, and the compatibility with other systems. It's revolutionizing the way we look at dressing windows."
Location! Location! Location!
Motorizing, or automating your window coverings creates worry-free window locations. With motorization you'll no longer struggle to operate those hard-to-reach windows, remotely operate your windows from remote locations, and, or set them all to move to your schedule.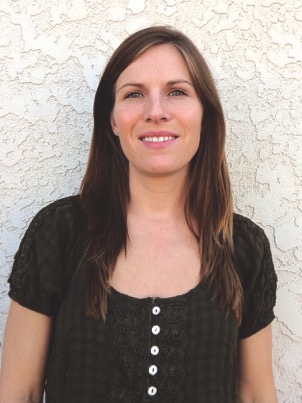 "Happy New Year everyone! I am working with a lot of fabric projects that are all linens. Neutral and creamy textures for drapery with wider widths in lead-edge banding, florals with linen backgrounds, custom headboards with all the textural elements of, yes, Linen! All in linen blends that gives a great hand to the fabric that is workable for all your projects."
_______ Marie Goldsmith
A Few Of Our Favorite Linens
What Can We Help You With?
We always get a bit excited with the coming of the New Year as it's also the time our vendors unveil their new products! That's me in the photo a couple years ago attending the Surfaces Trade Show in Las Vegas. This year I'll be attending one of our vendor's shows in Southern California, while Michael and Diane take on Vegas. What happens in Vegas, doesn't stay in Vegas ... They'll be reporting back with all the new news and we'll be sharing with you in our showroom, our website and here on our Blog page.
How do we decide what products we bring to the Showroom? Of course, the eyes have it. What draws us in first is the look, then our inspective nature comes into play: How will the product perform for our customers? Does the quality of the product represent Knight's standard of excellence? How is the product installed? What are the manufacturers warranty guidelines?
From all of us at Knight's, to you and yours, We wish you a Very Happy New Year!